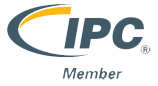 At Silver State Wire & Cable, our production department is J-STD-001 certified to assure all of our value added processes are up to the latest industry standards.
Some of our value added capabilities include:
Cutting and Stripping (Fully automated equipment from Eubanks and Schleuniger)
Tinning and Soldering (with a range of flux and solder materials including: Sn63Pb37, Sn95Ag5, Sn95Sb5, Sn96.5Ag3Cu0.5, Sn10Pg88Ag2, and more).
Crimping (Including pins and terminals from Molex, JST, Deutsch, Amphenol, AMP, and more). M39029
Marking (Wire, Tubing, Heat Shrink, Cable, and Labels)
For further information on what our capabilities are, please contact us.